Yesterday I went withDick and Judy, and eight others birding with renowned birder,writer,
Pete Dunne
.
He has written many great
birding
and naturalist type books.
We went on a long drive to the
Carrizo Plains National Monumen
t
. I added a few life birds to my list. Yippee do da dee.... It was a cold cold day...burrr.
A few of the new birds were ...
Sage Sparrow
Mountain Plover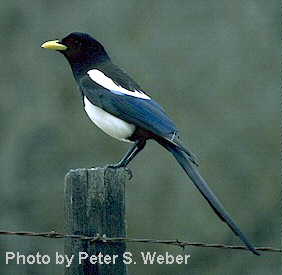 Yellow billed magpie
And a few more....
Today I opted to take the morning off. I did go to the Digital Photo class, and I decided I wasn't ready to buy a big Digital SLR camera...so I will make do with my little point and shoot.
I might try some manipulation with a software program to make them a bit better.
We went to Pete Dunne's Lecture tonight on 20 things that have changed birding....Very good.
I might have to read some of his books.
Jeff has been taking different classes than me. He is also having a very good time here at the Festival. Right now as I type this he has control of the Remote....bird book on his chest...and eyes closed... Long day of birding....
Nobbie doing well...eating lots...purring lots and wanting to go outside...I hope this continues for many years... It was sooo hard to see the little boy sick.
Ok that's all for now.....Anything in particular you want me to film? let me know...Beachgrl wants pictures of Thai food....ha...I will try to remember to take pictures of the food next time we go out.
Love to you all,
Nob